Españolé International House Valencia — summer school in Spain
Super intensive
Calle de Caballeros, 36, Valencia, España
Language centre
От 16 до 99 лет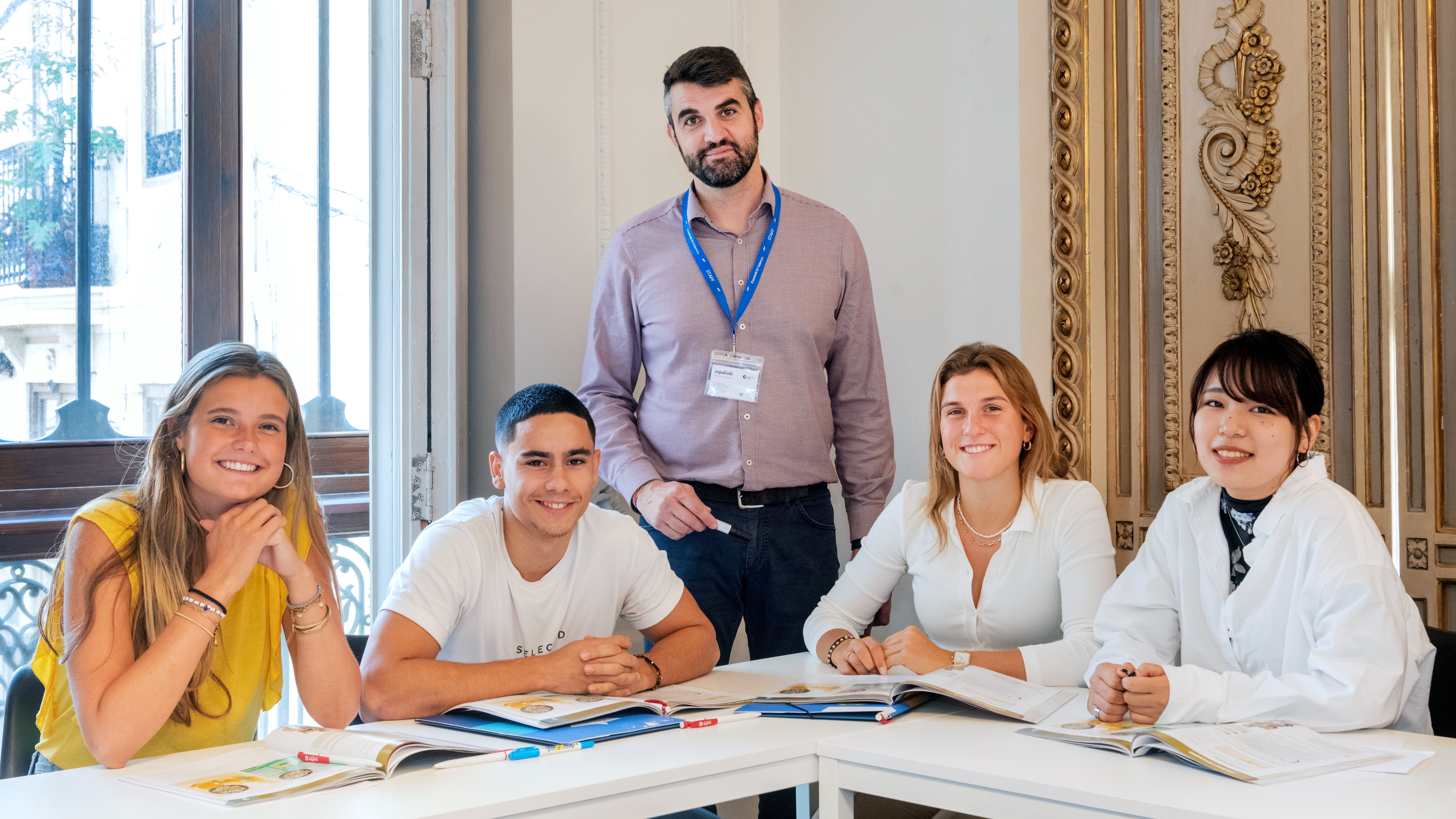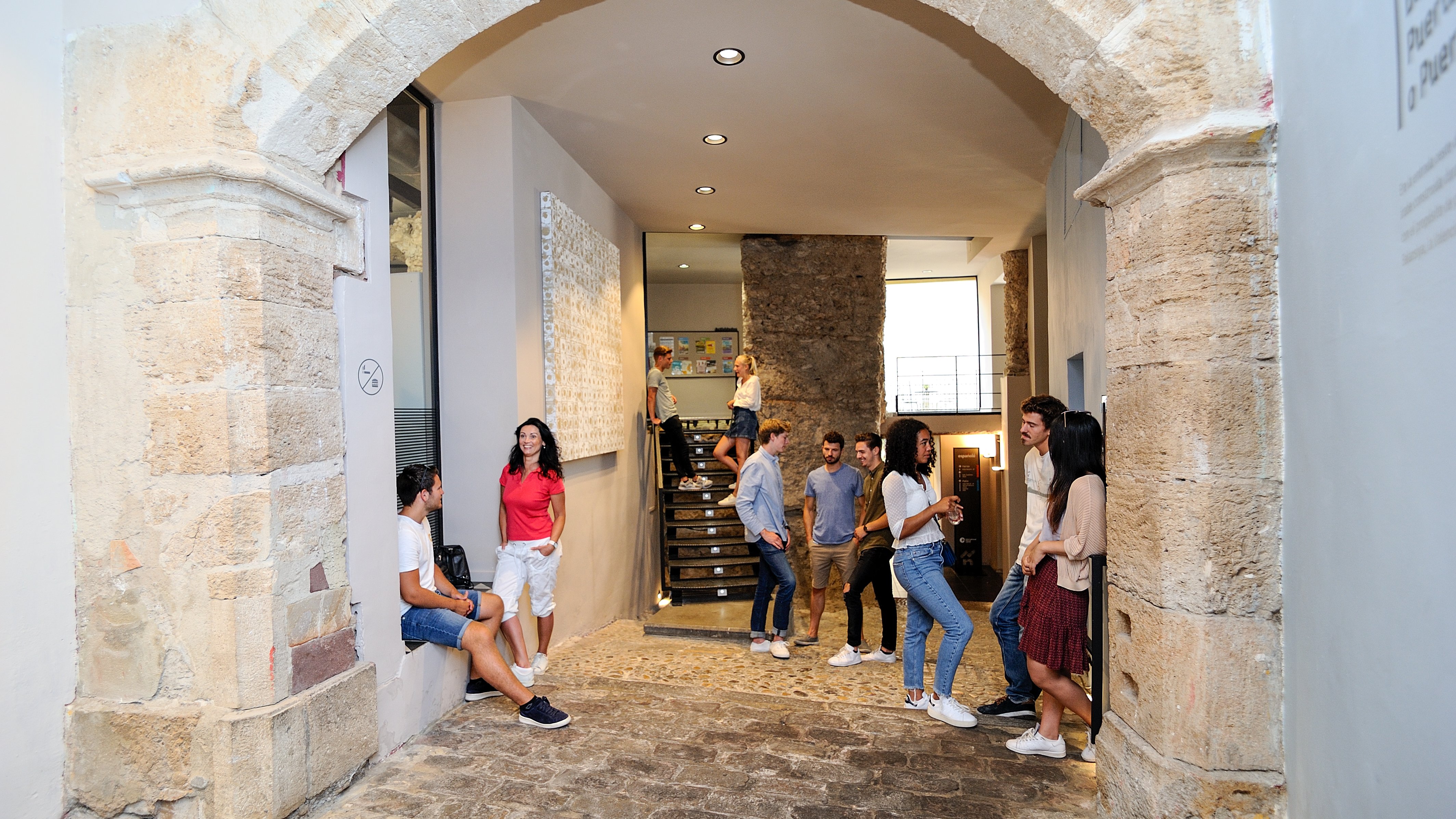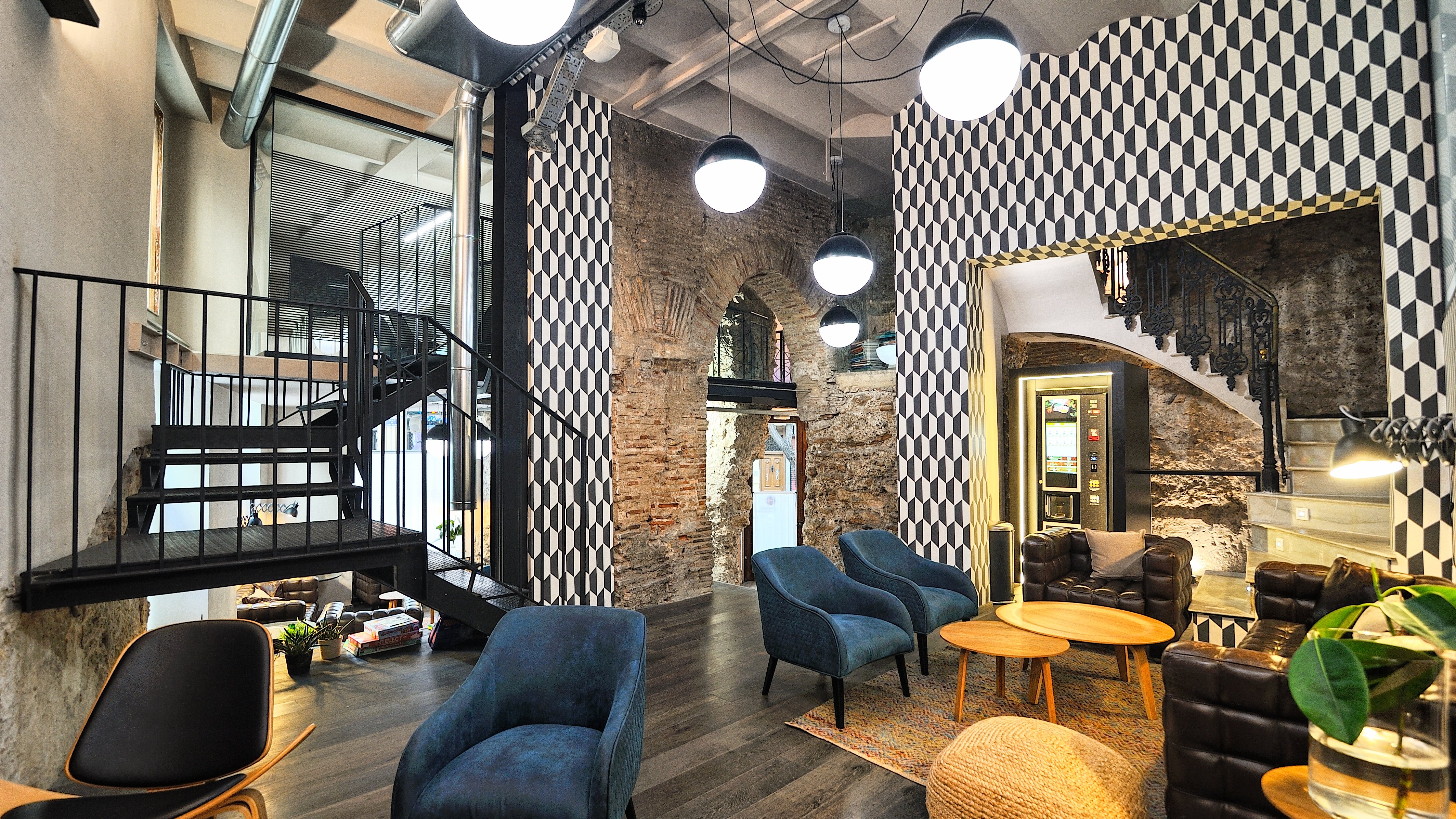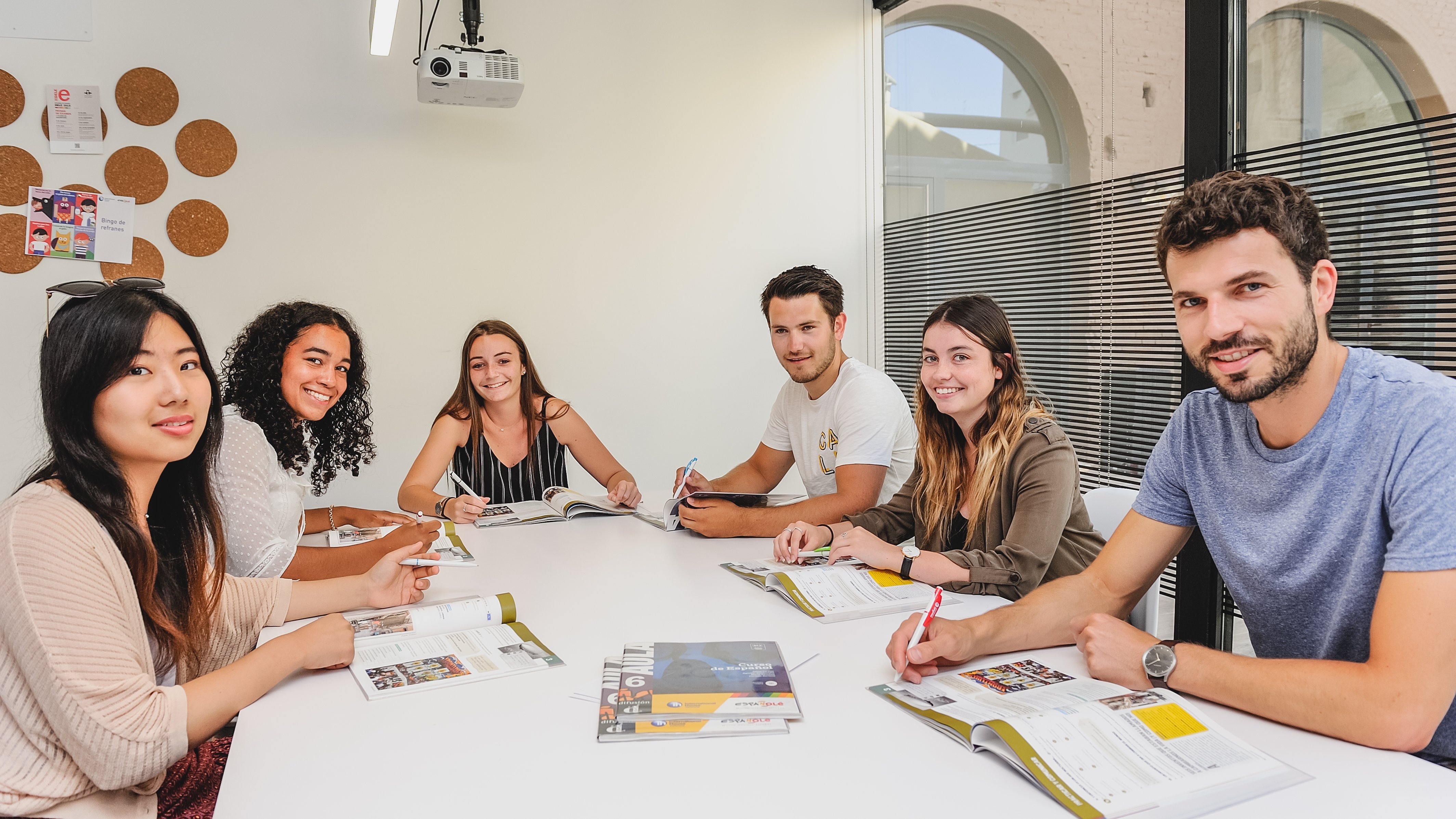 Jun 20, 2024 Aug 20, 2024
Jun 20, 2024 Aug 20, 2024
Apr 22, 2024 Dec 30, 2024
Apr 22, 2024 Dec 30, 2024
Program description and what is included
If your goal is to invest as much time as possible improving your Spanish, you want to develop your skills with the language to the maximum and you want to increase your knowledge exponentially, this programme is for you.
Thanks to the combination of the general Spanish programme with a specialised elective and private classes, you will have a complete training in all areas of the language and you will be able to develop both your speaking and writing skills without problems.
You will have 6 hours a day of class: 4 of general Spanish, 1 of a complementary subject of your choice and 1 private class where you can work in a totally personalized way on the knowledge that interests you most.
Create your own programme, choose the subject that interests you the most and complete your knowledge of Spanish.
Spanish life and culture
Immerse yourself in Spanish art, literature and history. That way you can better understand the thinking and lifestyle in Spain and in the Hispanic world in general.
Gramatica
Deepen your knowledge of Spanish grammar and writing with a 100% practical exercise-based programme that complements and completes your general Spanish programme.
Spanish for health and medicine
If your goal is to study and work in the field of medicine in a Spanish speaking country, this is the course for you. It will help you advance your knowledge and increase your vocabulary in this subject area.
Pronunciation and coversation
Good pronunciation is essential to communicate fluently in Spanish. Through communicative activities you will learn how to speak and be understood perfectly.
Spanish for bussines
A course designed for students and professionals who want to work in a Spanish-speaking environment. You will learn the specific language and expressions used for business in Spanish.
Classes are Monday through Friday.
mornings:
Spanish Plus (optional) 08:00 – 09:05 or 13:10 – 14:00 (Tuesday to Friday)
General Spanish 09:10 – 13:00
Private classes: to be agreed
or
Afternoons: General Spanish 14:10 – 18:00
Spanish Plus (optional) 13:10 – 14:00
Private classes to be agreed or 18:10 – 19:00
You can do this programme from the age of 16, you will be in a class with classmates of similar age and different nationalities.
It is not necessary to have any knowledge of Spanish, the adventure of learning Spanish begins with us.
You can study for 1 week up to a full year. You choose the duration of your course. You choose the duration of your course.
Choose among all our activities the ones that you like and come to have a great time with other students like you. There are 3 free weekly activities.
Description
Españolé International House Valencia has a complete programme designed to help you achieve your goal: to communicate effectively in Spanish. The school has modern facilities that are perfectly located in
the city centre and offers a wide range of courses given by exceptionally dedicated and experienced teachers. We take care of all accommodation arrangements and encourage our students to participate in the cultural activities we organise every week to give them the full immersive experience.
Our beautiful school is located in the historical Palacio de los Fernández de Córdova building deep in the heart of Valencia's Old Town. We have carefully renovated the stunning 153-year-old property to our own vision of a 21st century language school that compliments history with modernism. The school is surrounded by history and culture and you don't have to look far to discover world famous sights such as Plaza de la Virgen which houses one of Valencia's most emblematic buildings – La Catedral de Santa Maria.
After lessons children can relax in the cafeteria or on the spacious terrace. There is a patio, sun loungers, barbecue area and sun loungers on site. You can play volleyball on the beach or learn how to make paella. Sports facilities include tennis courts, playgrounds, aerobics and step aerobics rooms. During the week children will sample local products at the Central Market and visit the Cultural Centre which offers a combination planetarium, botanical gardens, cinema and science centre. For an additional fee schoolchildren will visit the museum of papier-mâché Falhas. There you can fins monuments of all the satirical figures and events of the year. The weekends are spent at the Albufera Nature Reserve.
Children are accommodated in the residence or host families. The way from the residence to the centre takes 15 minutes on foot, while families are accommodated within 30-40 minutes by metro or bus.
Why choose this school
Friendly atmosphere and personalized attention to our students
Wide range of courses and academic excellence
Years of experience
A stunning historical building in the old town
Central location
11th century Arabic wall and a tower running through the school building
Exclusive student-use areas: terrace, patio, roof garden with showers and sun loungers
BBQ parties and Spanish cuisine workshops in the school kitchen, and other activities
Widely accredited including a certificate for being an environmentally friendly school with a reduced CO2 footprint
School infrastructure
28 classrooms with interactive whiteboards, natural light, air-conditioning and fully equipped for Spanish language lessons.
Students' cafe
A breath-taking roof terrace with sun loungers and fruit trees
The computer and reading areas
Barbecue kichen
Access to free WiFi throughout the school campus
Sport infrastructure
Tennis
Basketball
Football
Squash
Aerobics
Fitness training
Step classes
Hobbies and clubs
Dancing lessons
Film club
Sports competitions
Shopping
Cultural visits
Beach afternoons.
Recommended arrival cities
Nearest airports
Valencia Airport - 30 minutes
Location
Calle de Caballeros, 36, Valencia, España
Sample program
1 day
Morning. Spanish Plus (optional) 08:00 – 09:05 or 13:10 – 14:00 (Tuesday to Friday) General Spanish 09:10 – 13:00
Day. City tour
Evening. Tapas dinner


2 day
Morning. Spanish Plus (optional) 08:00 – 09:05 or 13:10 – 14:00 (Tuesday to Friday) General Spanish 09:10 – 13:00
Day. Free time
Evening. Yoga at the school


3 day
Morning. Spanish Plus (optional) 08:00 – 09:05 or 13:10 – 14:00 (Tuesday to Friday) General Spanish 09:10 – 13:00
Day. Free time
Evening. Fitness training at the school


4 day
Morning. Spanish Plus (optional) 08:00 – 09:05 or 13:10 – 14:00 (Tuesday to Friday) General Spanish 09:10 – 13:00
Day. Free time
Evening. Street art tour- Graffiti


5 day
Morning. Spanish Plus (optional) 08:00 – 09:05 or 13:10 – 14:00 (Tuesday to Friday) General Spanish 09:10 – 13:00
Day. Visit to the Botanical Garden
Evening. Free time


6 day
Morning. Free time
Day. Visit to the Oceanográfico (30€)
Evening. Free time


7 day
Morning. Free time
Day. Free time
Evening. Free time